Click on the image above to watch a live web broadcast from Balbriggan, Co.Dublin, Church of St Peter & St Paul, during ceremonies.
Latest News
Upcoming Events
Useful Links
Sacred Space – Your Daily Prayer Online
to the Parish of Balbriggan
incorporating Balbriggan,
Balrothery and Balscadden
We hope you enjoy your visit to our website!
Please LIKE our Facebook Page @balbrigganparish
Baptisms
Sunday 7th July 2pm., Saturday 20th 4pm.
Our Church Shop is at the back of the Church and is open around mass times every weekend –
New Baby / Baptism Gifts
For sale – Rosary beads, Statues of Saints, the Irish Catholic and other religious items and publications, also the lovely staff will be happy to order something for you.
Novena to St. Anthony of Padua – June 13th – 21st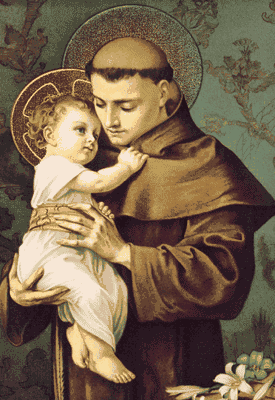 Life is too serious not to have a little Humour
Classic Tommy Cooper Lines
"Cos it's strange, isn't it. You stand in the middle of a library and go 'Aaaaaaagghhhh!' and everyone just stares at you. But you do the same thing on an aeroplane, and everyone joins in."
"He said 'I'm going to chop off the bottom of one of your trouser legs and put it in a library.' I thought "That's a turn-up for the books."
"So I was getting into my car, and this bloke says to me "Can you give me a lift?" I said "Sure, you look great, the world's your oyster, go for it.'"
"You know, somebody actually complimented me on my driving today. They left a little note on the windscreen, it said 'Parking Fine.' So that was nice."
"So I went down my local ice-cream shop, and said 'I want to buy an ice-cream'. He said Hundreds & thousands?' I said 'We'll start with one.' He said 'Knickerbocker glory?' I said 'I do get a certain amount of freedom in these trousers, yes.'
So I went to the dentist. He said "Say Aaah." I said "Why?" He said "My dog's died.'" "Now, most dentist's chairs go up and down, don't they? The one I was in went back and forwards. I thought 'This is unusual'. And the dentist said to me 'Mr Cooper, get out of the filing cabinet.'"
"So I got home, and the phone was ringing. I picked it up, and said 'Who's speaking please?' And a voice said 'You are.'"
"So I rang up my local swimming baths. I said 'Is that the local swimming baths?' He said 'It depends where you're calling from.'"
"So I rang up a local building firm, I said 'I want a skip outside my house.' He said 'I'm not stopping you.'
"So I was in my car, and I was driving along, and my boss rang up, and he said 'You've been promoted.' And I swerved. And then he rang up a second time and said "You've been promoted again.' And I swerved again. He rang up a third time and said 'You're managing director.' And I went into a tree. And a policeman came up and said 'What happened to you?' And I said 'I careered off the road.'